ProfiAir - the strong brand when it comes to air
Air is not only what we breathe every minute - air also has real power. With Profi Air compressors, you can perform a wide range of tasks effortlessly. Profi Air offers you a wide range of compressors, from small mobile devices to large models with 270 L pressure tanks. Profi Air also offers a comprehensive range of compressed air tools and accessories so that you can use the power properly. And when things get dirty, the Profi Air wet/dry vacuum cleaners ensure cleanliness.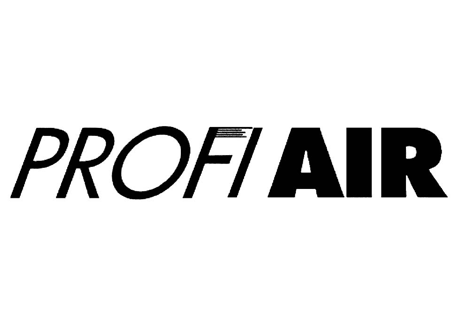 Compressors

The Profi Air compressor range includes models for a wide variety of applications. From the small mobile compressor to models with 270 L pressure tank, whether oil-lubricated or oil-free, whether direct-driven or belt-driven, everyone will find a model for their needs here. The Profi Air compressors have the appropriate certificates and are produced by a European manufacturer. In addition to high-quality production, this also ensures access to a large network of service partners in many European countries. This makes Prof Air the ideal alternative to well-known brand products for do-it-yourselfers and professional craftsmen.
Compressed air tools & accessories

To make the most of the power of your compressor, Profi Air offers an extensive range of compressed air tools and accessories. From blow guns and paint spray guns to impact wrenches and angle grinders, you can choose from numerous tools powered by Air. This range is supplemented by accessories such as compressed air hoses and reels, pressure reducers, couplings, etc.
wet/dry vacuum cleaners

Whether dry or wet dirt, the wet/dry vacuum cleaners from Profi Air ensure cleanliness. In addition to the standard models with 20L or 30L tank made of plastic or stainless steel, there are also models with automatic socket for consumers with up to 2,000 watts as well as dust class L. Matching accessories and consumables round off the range.